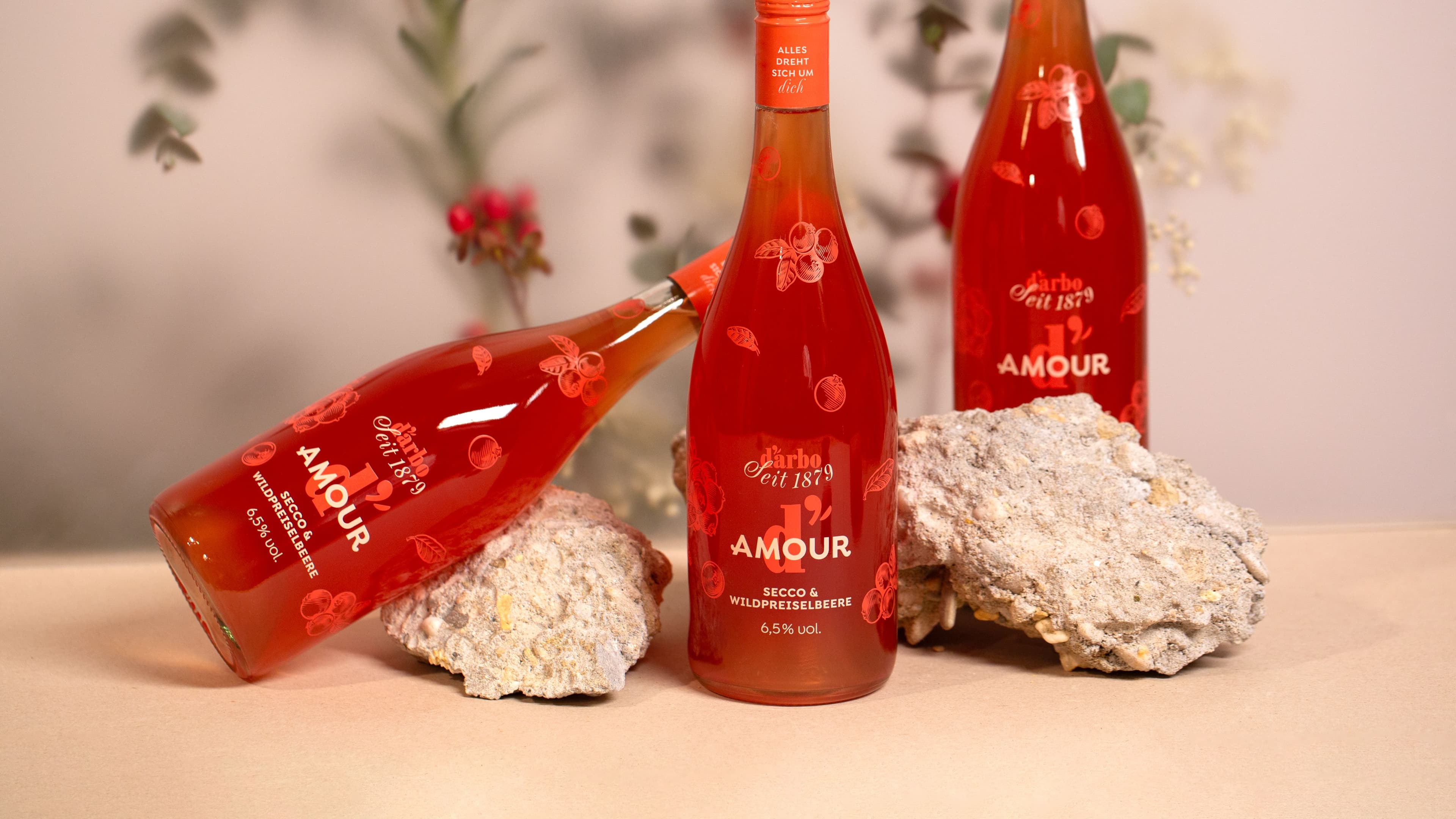 For the love of design and innovation.
To appeal to and inspire a younger target group, Darbo ventured into new product territory: sparkling secco with fruity syrup in elderflower, peach-passion fruit and wild cranberry varieties. Compositions that you simply have to fall in love with, which is why the range was named d'Amour snd designed to be just as sweet.
The design features copperplate-engraving-like illustrations of fruits and blossoms printed directly onto the bottle for a particularly valuable look. The monochrome color scheme
of the individual bottles reflects the respective ingredient and variety and, in combination, results in a harmoniously coordinated range.
Client:

Darbo

Project:

d'Amour

Release Date:

2023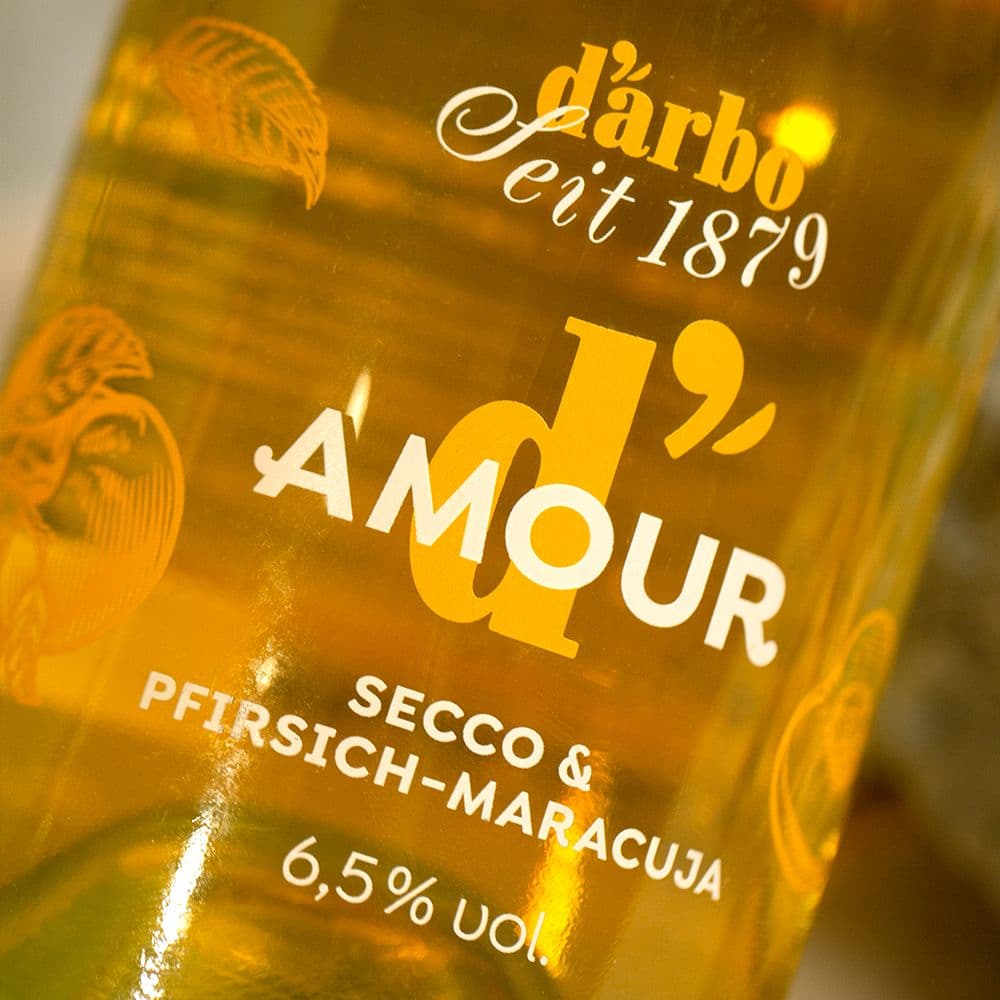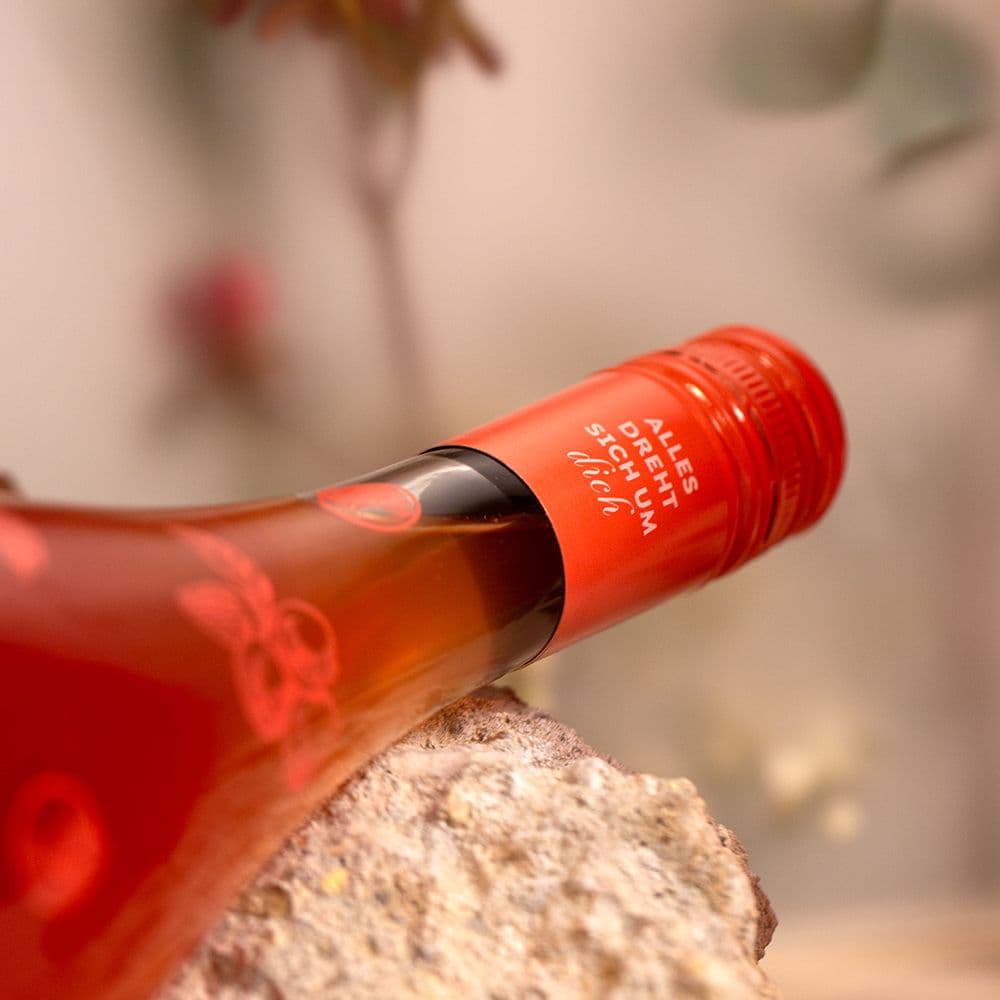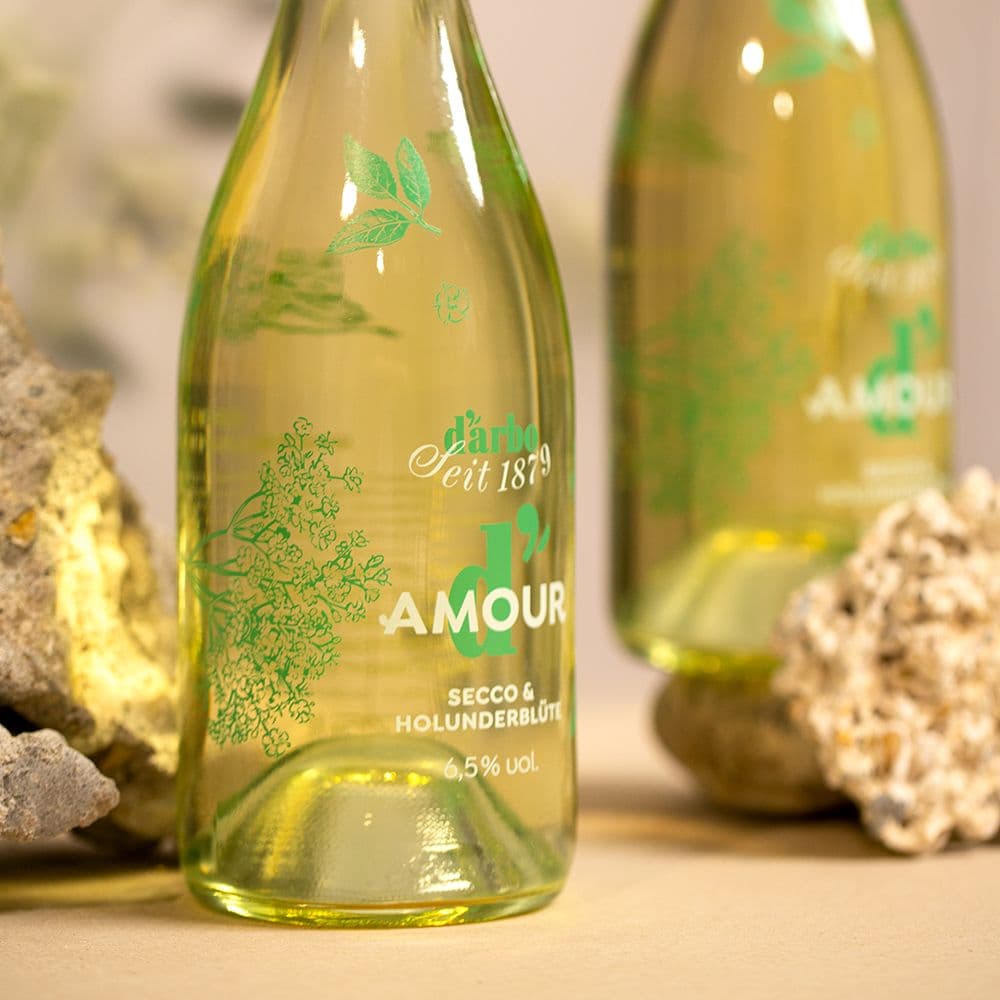 I dreamed of a tingling liaison. Of velvety sweet moments and refreshing sparkling lightness. Of that feeling called home. I guess I dreamed of you all the time.
Secco & Pfirsich-Maracuja
Secco & Pfirsich-Maracuja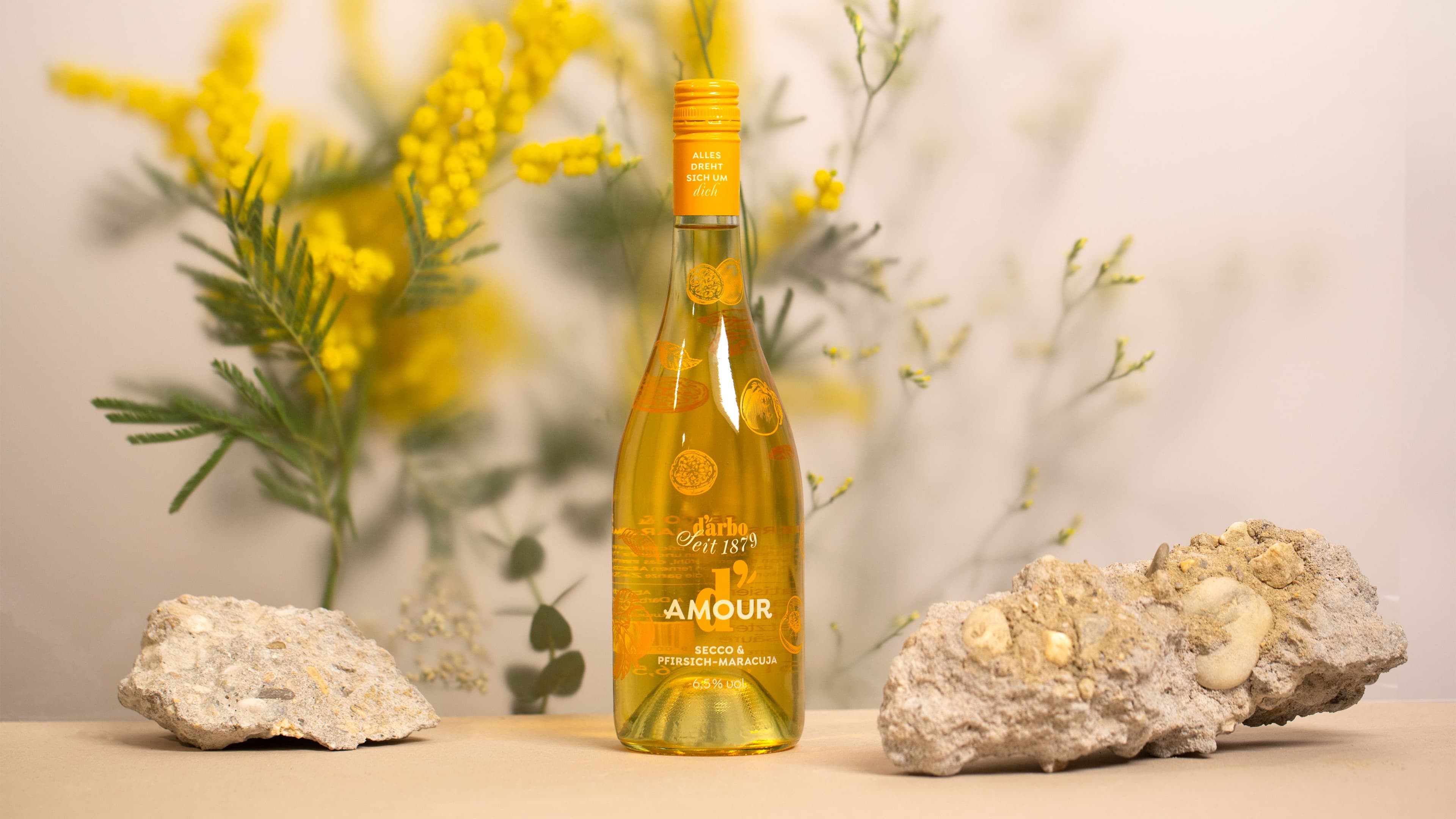 Illustration: Thomas Paster